Effective Care from
The 

London

Osteopathy

Clinic
London's premier clinic offering a full range of osteopath services,ultrasound and
guided injections for the very best treatment, rehabilitation and injury management.
Here at the London Osteopathy Clinic our aim is to get you out of pain quickly and get you back in control of your health.

Ultrasound Scanning involves using sound waves which reflect off surfaces the probe sits over to create an image of the underlying structure.
Cranial sacral therapy or cranial osteopathy refers to an alternative form of therapy, which uses gentle touch as a means of manipulating your cranium's joints.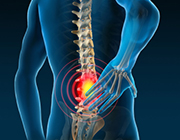 With 31 million days off work yearly, back pain accounts for more time off than any other complaint. From slipped discs and sciatica to lumbago and from acute sprains to ongonig chronic conditions, there is often help at hand.
Mr M Wilson, SW London
"Matthew has helped me hugely. I thought i would have to live with my pain but he has helped me take control and manage it so I can back to doing what I enjoy"
Dr A Pallaci
"I have no hesitation in referring my patients to Mr Stevens. I know my patients are in good hands and trust his diagnosis and management skills"
A Young, Richmond
"Matt has been treating me for a number of years and has enabled me to live without pain from an old back injury. He has prepared me through and helped me recover knee and back surgery. As an active individual, Matt's help and expertise has been invaluable in allowing me to live my life to the fullest"
J Foster, London
"Matthew has helped me understand and manage my problem for the first time in years"
A Heather, Windsor
"I would recommend Mr Stevens without hesitation. His approach to diagnosis and treatment is clear and effective"